North Wales has a lot to offer. Beautiful beaches, ancient castles, fantastic mountain and coastal scenery, and lots of great places to stay.
Coming from England the usual route is via the A55 along the north coast of Wales. If you are coming from the Midlands or South you may come via Shrewsbury, or there are several roads up from South Wales.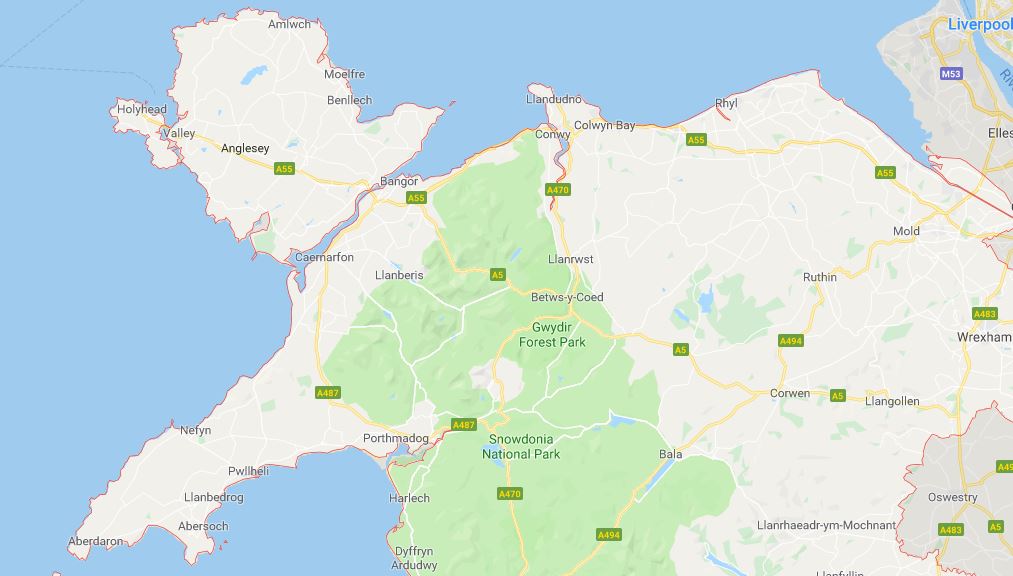 If you are coming to Wales to see heritage, there are great castles at Harlech, Caenarfon, Criccieth and Conwy to name a few. There are over 100 castles in Wales still standing with a good number in North Wales. On our trip we stayed at Harlech so spent the most time visiting this castle. It has fantastic coastal views from the ramparts and also across to Snowdonia. You can make out the Snowden horseshoe on a clear day. It is in a good state of repair and if you have kids they will love exploring the turrets and passageways.
Caenarfon castle is also in good repair and is sat between Snowdonia and Anglesey so if you are exploring that part of North Wales is worth a look. Caenarfon is situated on the Menai Straight and you have good views across the water to Anglesey. We had a meal at the Black Boy pub while in Caenarfon which had good food with a roaring fire.
If you are looking for beaches the Llŷn Peninsular has some good ones with seaside villages and resorts to visit with sea cliffs and beautiful coastal paths. Harlech beach is a great beach to walk on. You can go down some steps near Llanfair two miles south of Harlech and walk up the beach for several miles, then combine this with a visit to the castle. This was one of our best days, the beach is really nice and there are plenty of places in Harlech to get something to eat.
The north coast of Wales has a more developed coastline between the resorts of Rhyl and Llandudno. Llandudno has a good beach and a long pier to walk out onto. There are many hotels along the seafront and you can stop here for a night before going on into Snowdonia or it would be possible to base yourself here for longer.
We also stopped at Colwyn Bay for an ice cream and to view the coast with out to some sea wind farms and Liverpool off to the east. Locals were exercising along the long promenade and you can see the Little Orme hill off to the west. Great Orme is further to the west by Llandudno. They are both of historical and natural interest as well as being of interest to tourists. There are rare wild flowers and butterflies and moths on Great Orme as well as a herd of Kashmir goats and colonies of rare bats. It has walking paths or you can catch the tram or cable car from Llandudno.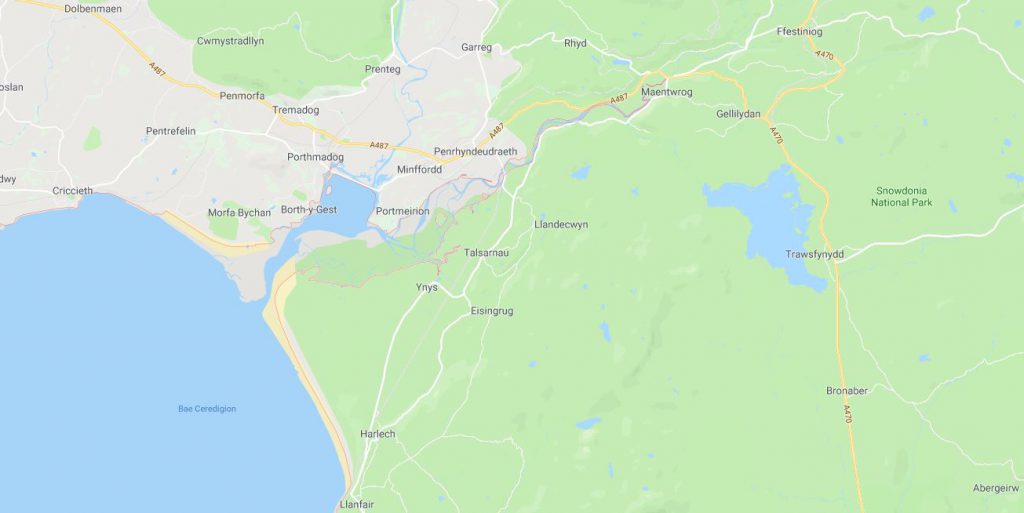 North Wales caters very well for walkers with stunning panoramas in Snowdonia National Park centered around Snowdon the highest mountain in Wales. It is higher than any mountain in England. Many visitors will focus on climbing Snowdon but this has lead it to become very busy, so you may wish to walk by one of the other peaks in the area. The Snowdon railway increases the visitors right at the top of the mountain, but if you are not walking too well these days may be a way to see the panoramic views going up the line and from the top.
The Wales Coast Path is another alternative walking route that passes through North Wales. It goes around the coast of Wales for 870 miles, and you may wish to walk stretches near to where you are staying in North Wales. Sections in the north include the Anglesey Coastal Path, the North Wales Coastal Path and the Llŷn Coastal Path.
If you are a fan of heritage railways Wales has a number of these. There are two going from Porthmadog – the Festiniog Railway and the Welsh Highland Railway. The stations for these have now been combined into one so you can link up between the two lines. This means you can travel 40 miles from Blaenau Ffestiniog to Caernarfon via Porthmadog. We traveled on the Festiniog Railway leg with some great views across the estuary at Porthmadog and a glimpse of Snowdon before heading up the valley by the Afon Dwyryd river to the former slate mining town of Blaenau Ffestiniog.
The Llechwedd Slate Caverns are a popular tourist attraction at Blaenau Ffestiniog , and if you get an early train you can visit these before heading back to Porthmadog. They are 5 minutes away from the station by taxi. Also here is Zip World Titan for Europe's largest zip wire area.
For somewhere quite unlike anywhere else I've seen in the UK, Portmeirion is an Italian style village set on the estuary banks of the River Dwyryd. The architecture is the brainchild of designer Sir Clough Williams-Ellis and is somewhere you have to see if you are in this part of Wales. It has featured in a number of TV shows most famously 1960's tv show The Prisoner.
You can easily spend a week in North Wales without running out of things to do, in fact you will probably only scratch the surface.