Ningaloo Reef is a 150 mile coral reef stretching up part of the coast of Western Australia. It is a fringing reef rather than a barrier reef, the difference being a fringing reef grows close to the shore separated by a narrow lagoon, whereas a barrier reef is separated from the shore by a deeper and wider lagoon.
The reef's proximity to the shore makes snorkeling and diving amazing, with easy access to the reef from many beaches up its length. It runs from Exmouth in the north, to south of Coral Bay with 100's of beautiful species of coral and tropical fish. It is Australia's easiest coral reef to access.
As well as smaller fish there are manta rays, turtles, dolphins, sharks and whales, including humpbacks and whale sharks passing through at times of the year.
Main image by andrea castelli (cc), flickr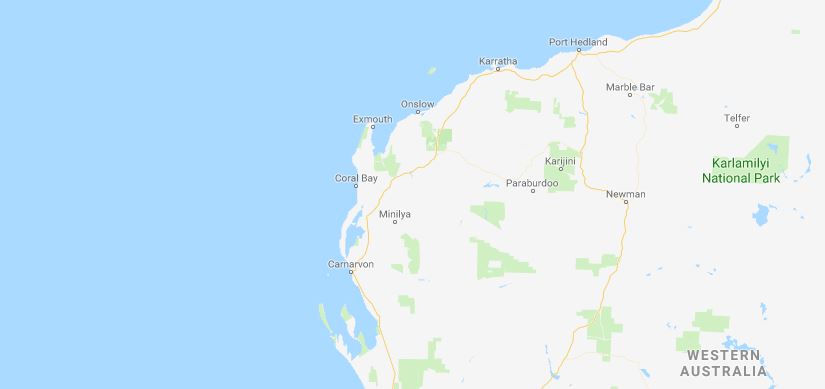 Access is via road from Perth, or it is possible to fly into Learmonth Airport near Exmouth from Perth. Paraburdoo Airport is also within reach if you want to combine a trip to Ningaloo with Karijini in the Pilbara. You can also travel by road from the north east and Broome. Port Hedland has an airport if you wish to come from here. There are some good online maps of the region here.
The road route from Perth to Exmouth will take 2 to 3 days, and you can make stops at Kalbarri, Denham by Shark Bay, and Carnarvon. Each of these towns has places to stay and something to see or do. We saw dophins at Kalbarri, hung out in a lively pub in Denham and stocked up on supplies in Carnarvon ready for the reef.
Entry to the Exmouth peninsular is by taking the Exmouth Road off the North West Coastal Highway toward Coral Bay. We chose to drive to the top of the peninsular starting our trip down the reef from Exmouth. There are backpackers or camp grounds down the reef, with the main ones at Coral Bay and Exmouth. We were woken by emus wandering through our camp ground in Exmouth.
If you want to travel by 4WD track from Exmouth to Coral Bay, the four wheel drive track starts at Yardie Creek going south and is open at certain times of the year. Seek advice before attempting the crossing and make sure you are happy driving on sand track.
There is stunning snorkeling at Turquoise Bay, Oyster Stacks and beaches along the north part of the reef. Turquoise Bay has a strong sideways current towards the north and you enter the water at the south end of the beach and come out before the north part of the bay. Be careful of the currents with this drift snorkeling, there were no lifeguards when we were there.
Coral Bay is a busy resort and you can arrange boat trips here and swims to see Manta Rays, charter fishing boats and view the coral through glass bottom boats. Also arrange whale shark dives and reef dives including dive guides.
As well as sea life there are many species of bird, including fairy tern, gallah, cockatoo, osprey, kite, spotted harrier, bustard and wedge-tailed eagle. There are larger marsupials like kangaroo and wallaroo and we saw echidna and goanna in the park.
Ningaloo is my personal highlight of Western Australia and well worth the effort of travelling there. The blues of the ocean, colours of the fish and whiteness of the sand making this one of the most beautiful parts of the world.