There's a lot to see in Norway, and we only had a few days there. We made our pick from our guide book and we chose to travel from Bergen to the far north of Norway which we would reach by train.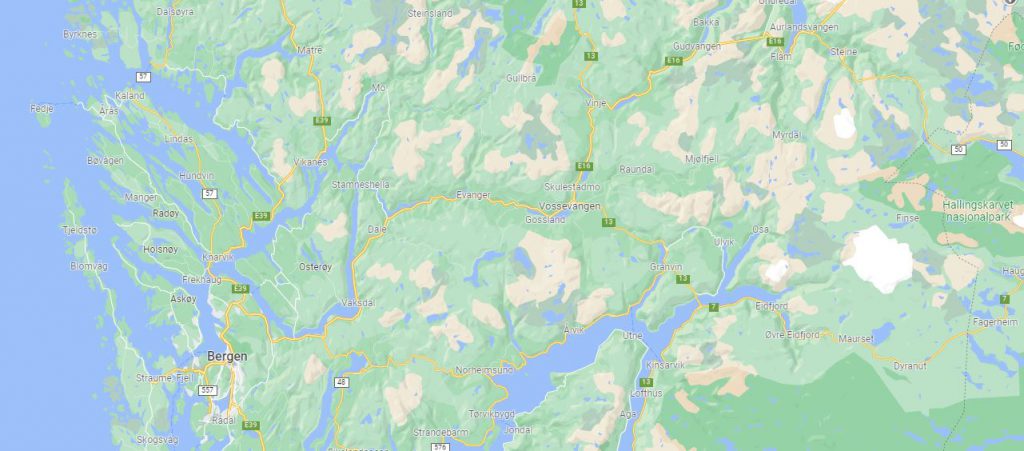 Bergen is a beautiful coastal town with pretty houses around the harbour. We got some sea food and ate it on the dock side. It has a mild climate and is Norway's second city. Around the city are some low mountains including Mt Fløyen which has good views across the city. We didn't have too long there and fairly soon we were getting the train east.
We wanted to see a fjord up close so we got off the train at Myrdal and transferred onto the Flåm line. It's a popular stop for cruise ships as well as having a railway down to it, and our train took us down to sea level and we had a quick stop by the waters edge before heading back up to the main line.
From Myrdal we continued east on the main line to Finse. Finse is the highest railway station in Norway and a bit colder than down by the fjord. In winter it is popular for cross country skiing, but we were there in summer and we decided to walk to the Hardangerjøkulen glacier. It is about 5km from the station across moorland and was the first glacier I had seen. We stood at the foot of it and watched some better kitted out people head up onto the blue glacier snow. The glacier had a thin moat of grey mud at the bottom of it, deep enough to lose your boot if you stepped into it.
Our curiosity about glaciers satisfied, we headed back to the the station and got our next train. This would take us to Trondheim, part way up Norway, but we arrived on Sunday and there wasn't much to do so we got back on the train.
We headed to Bodø in the far north of Norway in the Arctic circle. It was a long journey, and we were getting fed up of trains by the time we got there.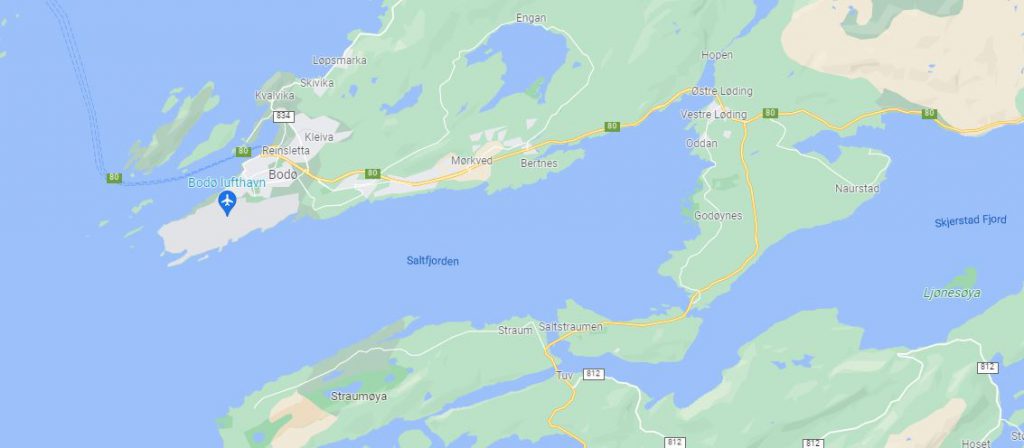 It's not a big city, but certainly a beautiful location. In the distance you can see Arctic mountains and we decided to go and look at Saltstraumen. This is a narrow channel between two pieces of land where a tidal flow rushes through the gap with strong currents. It was about 30km from Bodø and we got some local transport to get there. It was certainly impressive and started to make us forget about how long we had been on the train to get to the north.
Saving money, we headed back to the train station for our long journey south on another sleeper train. We would head across to Sweden and Stockholm, but that's another story.