One of the most remote cities in the world Perth has grown over the last decade into a huge area up and down the west coast of Australia. Close to Fremantle at the mouth of the Swan river, Perth and Fremantle can be visited together. Fremantle serving as Perth's port for commercial and ferry traffic from the city.
Like major American cities, Perth is split into many districts and these give it more character than just its central business, shopping and entertainment area. There are over 200 suburbs at present and some of these are worth visiting for a fuller picture of Perth.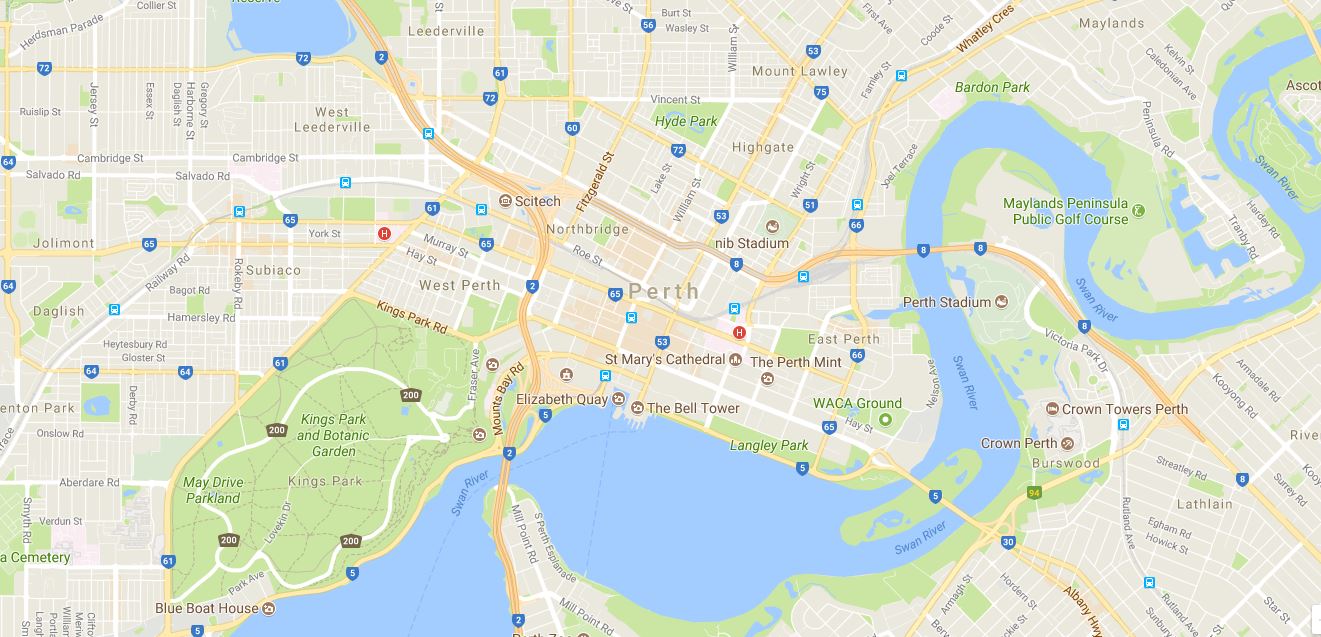 In the central area, Northbridge provides entertainment and dining options, and between the rail terminus and Northbridge there are a number of major galleries and the central library. These are worth checking out at least once during your stay. PICA and the Art Gallery of Western Australia will often have major shows on that are worth a look.
Into Northbridge, there are many bars and restaurants. These often change but the Brass Monkey pub on the corner as you come into Northbridge from the rail station has been there many years, and has a selection of good beers and is a good place to start. There are also Asian food courts close by for a cheap but good meal during the day or evening. There are some warnings about Northbridge getting rowdy late into the evening – personally we have not had any trouble there. On William Street a couple of finds on our last visit were The Bird pub and Kakula Brothers spice store. The Bird as well as good music and beer had an exhibition of Perth photography that was worth seeing.
Between Northbridge and the river lies the shopping area and the business district. The shopping area should cater for any retail needs you may have while in town. There are many stores including designer stores, clothes stores and food options. There are also a few pubs to look into and even alternative music at Amplifier Bar. The business district probably offers little to the traveler apart from providing a panoramic view for shots of the skyline from the other side of the river. If you enjoy urban photography of gleaming offices and modern architecture you may find photos here.
At the end of the business district the land rises up to Kings Park. This is a fantastic urban park over 4 square kilometres. There are many indigenous plant species and also imported varieties. There is also a large area of bush land which you can walk through on bush paths. The park overlooks the downtown area of Perth and there a number of photo lookout points for taking shots of the city. It is a pleasant start for any trip to Perth and gives you a feel for Australia outside the bounds of the city. There are some cafes within the park to get a drink or snack and some restaurants on the edge of park near the city. Sometimes music events are held in the park which may be worth looking out for.
Another green space very close to the city is Heirisson Island. Here you can walk through parkland on an island in the Swan River close to the city centre and see kangaroos roaming in the open space. The kangaroos are used to humans so are not afraid to come close and you may get your best shots of these animals roaming free. We also saw dolphins in the Swan River from the island – some coming very close to the shore. The river also has bull shark sightings but we have never seen these.
While many of the suburbs are residential, some have features that a traveller might be interested in. Many can be reached using the TransPerth Rail network. There are 5 main lines, but the lines to Fremantle and Mandurah are likely of most interest. The Fremantle line has stops for Perth's beaches centred around Cottesloe. There a few stops depending on which beach you wish to visit. Cottesloe is probably the busiest, has some good beach shops, restaurants and a couple of pubs. Also hostels to stay at. It is popular with Perth's young but there are plenty of older people there. The beaches north and south are quieter and generally have less facilities, but you may prefer this. There is also a beach named 'Dog Beach' which as it sounds is dog friendly. Dogs like the waves just as much as humans!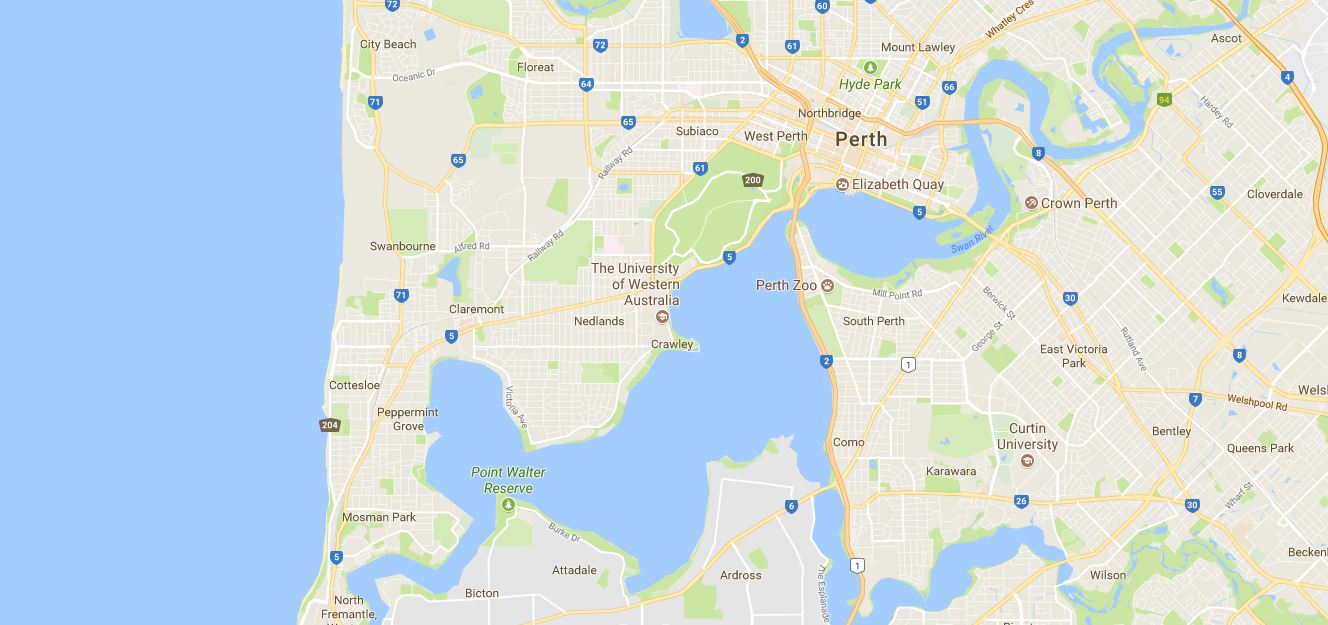 Other suburbs that we found interesting were Leederville, East Perth and Mount Lawley, and Rockingham for its beach and Subiaco for the well heeled. On one longer stay to get a fuller picture of Perth, we were picking random train stops and seeing what there was in that area. There were quite a few surprises.
We have discussed Fremantle in a separate guide – this is definitely worth visiting when in Perth, and also there is Rottnest Island which in good weather is idyllic. It has great beaches, good cycling, good snorkelling and is only a short boat trip from either Perth or Fremantle. It also has quokkas – small marsupials which follow you around for a taste of your lunch, which you definitely shouldn't be feeding them or get an on the spot $150 fine.