Florence, one of the most beautiful and evocative of Italian renaissance cities. It draws you back and you don't want a visit to be your last. First seen as part of a cross Europe interrail tour, we liked it so much that we went back on the same tour.
A third visit was to make it a final destination on a French and Italian riviera cycle tour. Starting at Nice in France, touring the corniches via Genoa and La Spezia then heading inland to Florence and Siena as final stops, Florence wowed once again.
High on the list for a repeat visit, still looking for a reasonably priced way to get there from the UK, flights being possible to Milan, Rome, Pisa or Venice. Currently the favourite a two city tour with Rome outside peak season. Both Florence and Rome being plenty warm enough in spring or autumn and less overcrowded.

My strongest memory of the city, the view from the Boboli Gardens back over the city, with the dome of the Duomo and campanile towers high above the brown roofs and the Tuscan hills on the sky line. It's good to head up here towards the end of the day, when the crowds thin, and watch the evening light over the city before the gardens close.
A photographers dream, everyone here is a photographer, and you will need to set off early to get to famous photo spots like the medieval Ponte Vecchio bridge before the crowds. The bridge is best photographed from up or down river, while the stalls of sellers crowd the way across on foot. The bridge was spared in World War II. Unlike the other bridges across the Arno not destroyed by the retreating German Army.
The Duomo can be seen up close by climbing the nearby beautifully ornate Campanile. The amazing view at the top of the dome and the city making the many steps worthwhile. The Duomo is the largest brick built dome in the world and took over 500 years to complete.
The city excels for art, with museums and art galleries such as the Uffizi, Bargello and Palazzo Pitti holding many world class pieces of Renaissance and Florentine art. If you find a way to beat the queues please let me know. There are many sculptures also in the Boboli gardens to see as you wander round.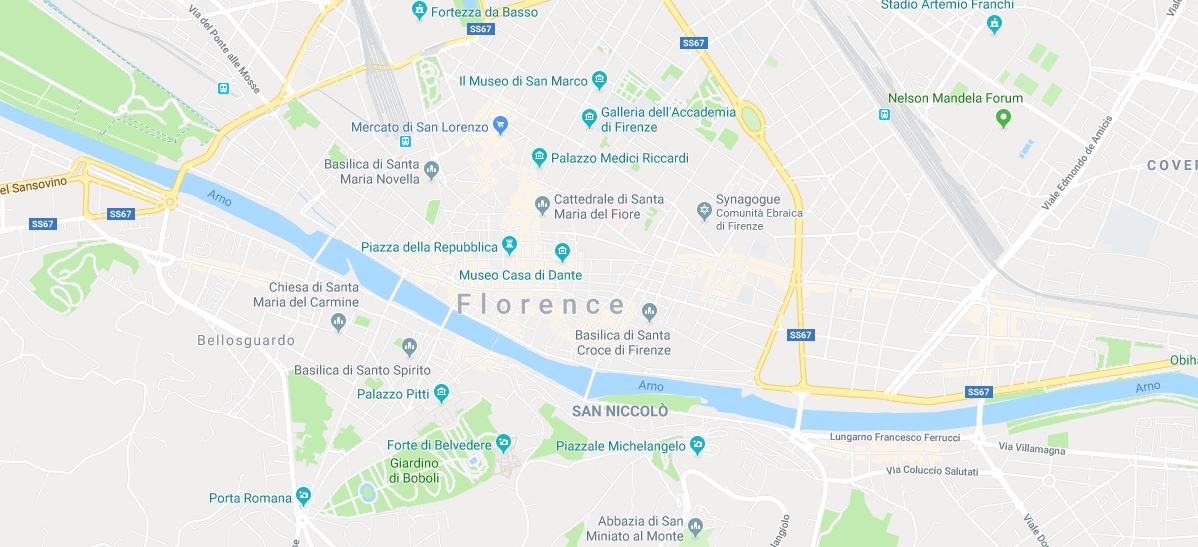 It would a shame to visit Florence and not spend some time getting out into the Tuscan countryside or at the very least catch the train to Siena. The Piazza Del Campo there is something to behold, a shell shaped square facing towards the Palazzo Publicco. A beautiful piece of architecture and housing an important art museum. Siena is also a world heritage site and would be worth spending a few days of an Italian tour there.
Image (cc) : Boy27wonder. Flickr