Rajasthan is readily accessed from Delhi. A trip there can be combined with a loop to Agra to see the Taj Mahal. The Taj Mahal is one of the must sees of India – a tomb built by Shah Jahan the Mughal emperor for his wife Mumtaz Mahan. Agra is around 200 km from Delhi and can be reached easily by train in 3-4 hours.
From Agra you can catch the train on to Jaipur. Known as the pink city, the highlight of the town is the 'Palace of Winds' Hawa Mahal. This is a facade with many windows where the Sultans wives used to look out at the street without being seen. Jaipur also has a number of other palaces and forts which are worth visiting.
You can then travel on to Jodhpur by train. Jodhpur is dominated by the enormous Mehrangarh Fort perched on a hill overlooking the city. You can reach it by tuk tuk and then walk up through the battlements to the inner courtyards of the fort. It was built around 1460. The courtyards and windows have amazing intricate stone carvings. From high on the battlements you can gaze down on the blue and white painted city while eagles circle above.
The city has lakes, gardens and parks. There are a number of temples and it holds around 10 major festivals and fairs through the year. There are several zip wires which you can try with the amazing backdrop of the desert city.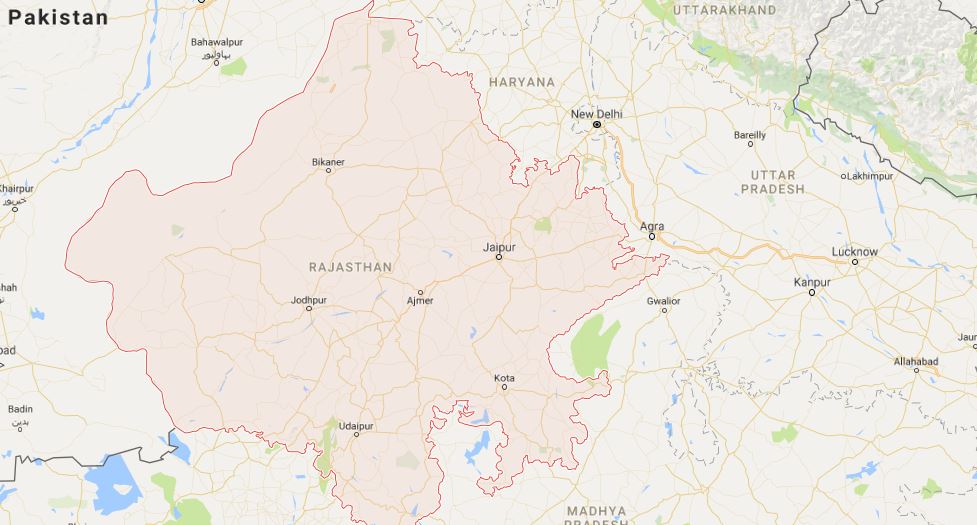 From Jodhpur you can go further west into the Thar desert to Jaisalmer. It can be reached by train or hiring a car. We hired a car for four and a driver which worked out very cheap. The car was an Ambassador but now more modern vehicles are available also.
You can stay within the city walls in Jaisalmer Fort or find an hotel outside the walls which may be a little cheaper. Excursions from Jailsalmer include driving into the desert to meet camel herders and ride a camel through the dunes. You can take a short ride for a hour or so, or go on a longer camel safari for a few days.
In the region there are several Jain temples which are very beautiful, carved from yellow sandstone. They are fantastic works of art and orginal architecture built between the 12th to 15th century.
Nearby Gadsisar Lake is a peaceful spot to relax and view the sunset surrounded by small temples and shrines.
Other locations in Rajasthan worth visiting are the lakes of Udaipur, the palaces and temples of Ajmer, Pushkar and Bikaner.
Image (cc), Guilhem Vellut, Flickr