Straddling the Shannon, Ireland's longest river, Limerick is one option if you want to explore Ireland a bit further than Dublin. There are flights there from larger airport hubs in the UK and the flight price is quite reasonable. The hotels though are pretty expensive, so figure out somewhere to stay before you book the flight.
The town has moved on from its reputation of Ireland's 'Stab City', probably dubbed by the tabloids, and seemed quite peaceful and we had no safety issues.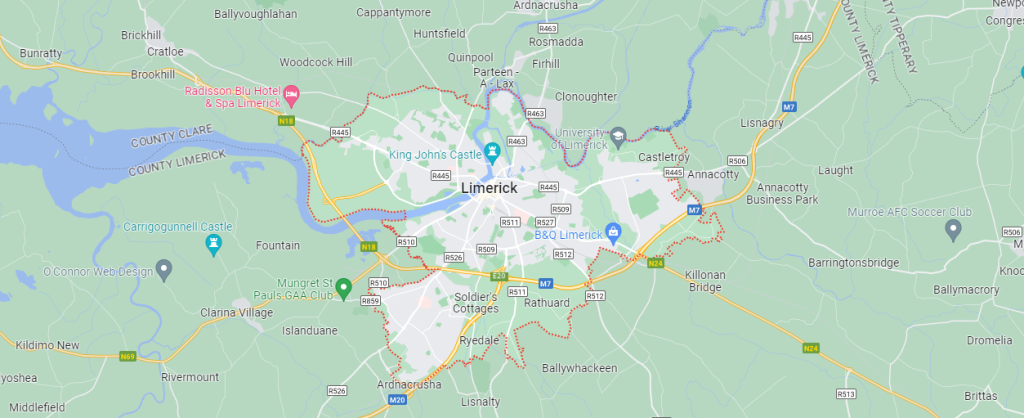 Most of the town sits to the South of the Shannon and the heart of the town has many Georgian period buildings.
The city has a castle, museums, parks, cathedral and a university to look round. There is a market area with the Milk Market having stalls for different goods on different days. We found another indoor market near there which is also worth a look if you are passing by.
As hotels were so expensive, we opted to stay in a student hall of residence which was £40 a night for a small single room. The rooms were totally acceptable with a sink and two bathrooms per 6-8 rooms and also provided a simple breakfast of cereal, toast, jam, coffee or tea. We were quite happy, and it was only about a twenty minute walk from the center.
As a party of five guys, we were also interested in the nightlife and enjoyed visiting Dolan's music pub south of the center and found plenty of other bars for a good night out.
If you have time to explore the surrounding area, County Clare has some good attractions to visit.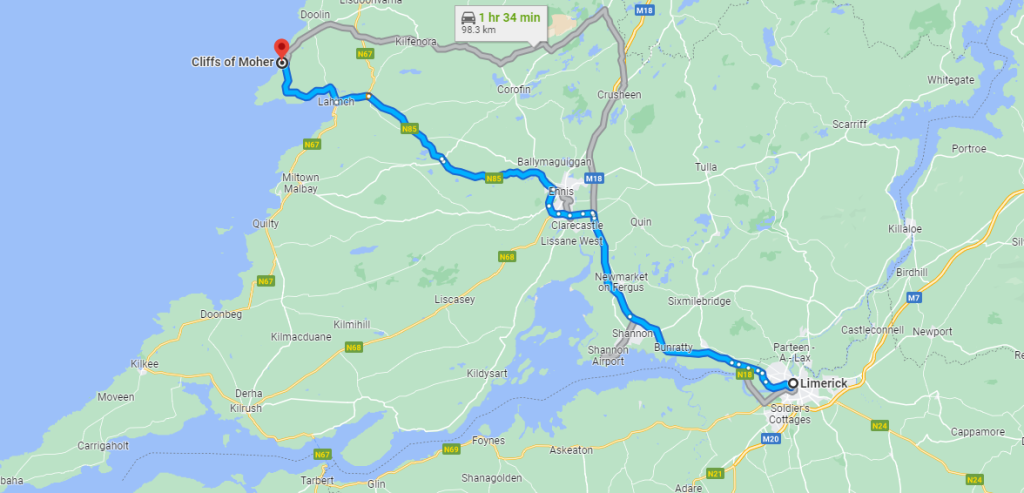 About an hour and a half's drive away are the Cliffs of Moher. Ireland's famous high sea cliffs that are well worth a visit. There is a visitor center built into the landscape so it isn't too obtrusive which explain about the cliffs. Close to the cliffs is the Burren which is a limestone pavement stretching over 200 square miles. We visited it where it meets the sea and it's well worth a look.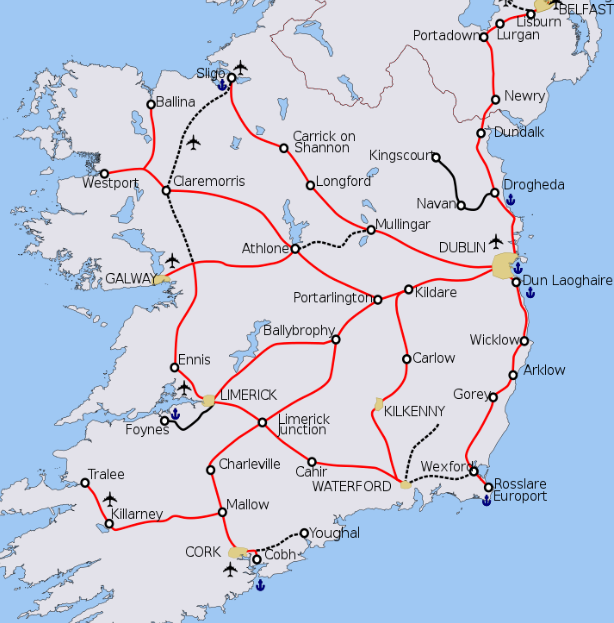 You can hire a car for more flexibility or book a tour as we did. We used the Paddywagon company and there was a great guide on the bus giving humorous snippets of information about the area and the bus also called at an eating place where a few of us opted for some tasty Irish stew. A huge plateful was served and it was reasonable value for money. It also gave us chance to chat to some other international visitors to the area on the coach which was fun.
As well as flying to Limerick, you can reach it by train from Dublin or coaches from a number of locations in Ireland including Dublin and Cork.
We had a good time, there was plenty to do for a weekend and the Guinness was tasty. Recommended.