My sister pitched this holiday break to me as 'this isn't the kind of holiday we would choose to go on but would you like to come with us'. They were going on a family camping holiday in Brittany as a change from their usual activities holidays.
As a single guy, a family camping holiday didn't really sound like my kind of holiday either, but I was promised it would be cheap and that's what I needed right then.
Driving to Brittany from the UK might not be that expensive depending on which ferry you catch, but at the time I didn't have a car. I began to research travel options, and it seemed the only feasible route to arrive on the right day was to fly to Paris, catch a TGV to Rennes and then get a local train up to St Malo. It wasn't cheap, and as the costs racked up, I was thinking about that low cost flight to Nice I could have taken. Also to make sure I didn't miss any of the connections, the journey from home to the campsite was going to take around 12 hours instead of four hours to the Promenade des Anglais.
When I arrived at the campsite it turned out it has been raining for the last three days and everyone was a bit tense having been stuck in the tent. 'Smile' I said, 'I've brought the sun'.
The first couple of days went well enough. The campsite was quite large and pretty good, and right next the beach. To the left and right there were headlands, and both had good walks round them and great views. The weather was a bit patchy but generally sunny and I started to remember how nice it can be in France in the summer. To the side of the left headland there was a lagoon which was kind of mud flats most of the time but with boats and a sailing school across the way.
The main reason I thought it would be good to go was to spend a bit more time with my nephew who I didn't see that much, and it seemed I was to be given a small amount of supervisory duties while my sis and brother in law dodged off for a break – maybe a walk or a swim out in deep water.
My sister and I had several beach holidays when we were young so we kind of gelled with lounging around getting a bit of a tan even if it isn't our first choice of things to do, but my brother in law is not really into beach holidays – he's more of an activities holiday person. Also he is very sensitive to the sun. He sat on the beach totally covered up – he looked a bit like an Egyptian mummy.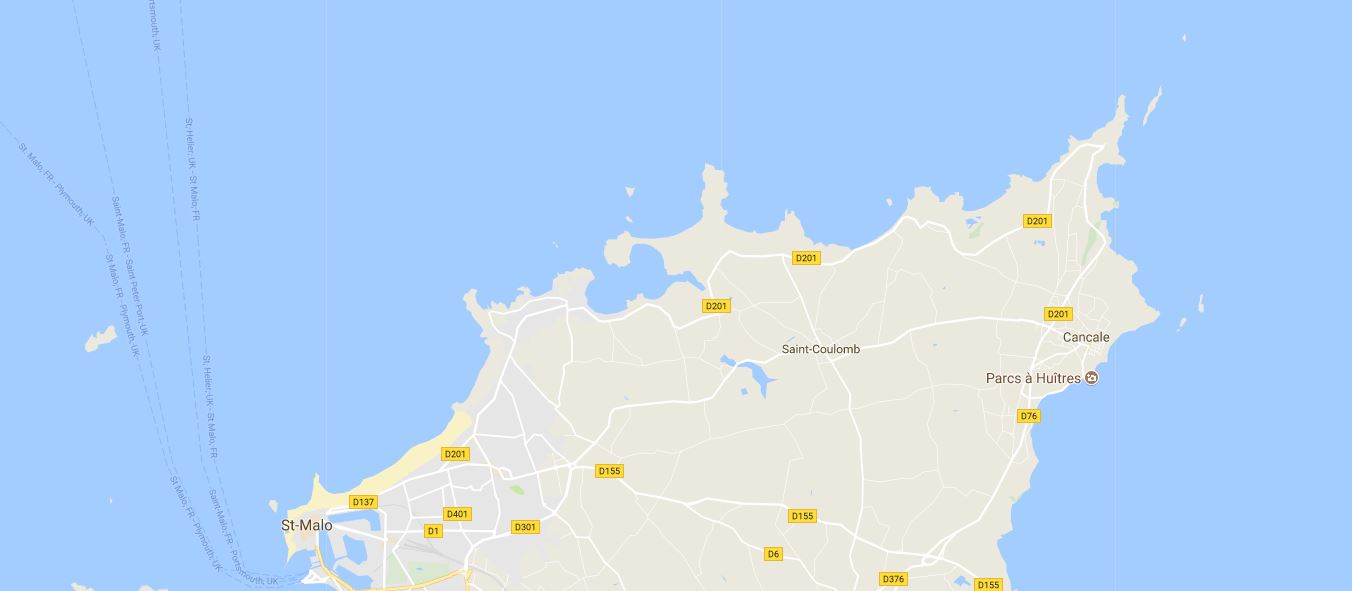 The sea was incredibly refreshing –  cold, but you could stay in half an hour so long as you kept moving. They had a snorkel and I had prescription goggles – we scouted around the rocks looking for fish – there were quite a few – some quite big. There were also shoals of sand eels – about 2 inch long – it was fun to dive into the middle of the shoal and watch them scatter.
We did a few things on the beach – a number of castles were built and destroyed. We tried to play Frisbee but a dog had bit it, and it didn't fly very well. The biggest success though would seem,  after we tried to fruitlessly 'catch a seagull', was to be dam building. We weren't the first to build a dam though, our dam sat between a very elaborate sand dam upstream, and a seaweed dam built by two young French girls. When the sand dam was opened, our efforts were washed away. But our dam had the same effect on the seaweed dam.
After three days, I woke early and realized I was getting a cold. I had been sleeping with my head by the door and couldn't get into my slimline twenty year old sleeping bag so had been sleeping with it unzipped.
That morning, with all the early mornings parents of young children have, they decided to get their own back. The second my nephew woke as usual at 6 am, they said to him 'right son, into your cycling gear – we're going for a long bike ride'. For the first time ever his response was 'can't I have a lie in' – it was hilarious in its irony and we fell about.
They returned from the ride, I was feeling terrible and it was quite hot that day, I couldn't just sit on the beach feeling like this, so I made my excuses and went off with my camera. On the headland, there was a ruined building fenced off, I climbed inside and took some photos for a while. The headland was really beautiful in the sunshine – glorious in fact.
I headed back to the beach after a few hours and my sister and nephew were playing this fantastic game. She was down on all fours and he was flinging himself over her like a hobby horse. They had a whale of a time. My brother in law was in his papouse, not making a sound, I wondered if he was dead. Later he told me he was in a kind of reverie, baking away but quite pleasant.
As a treat for their last night, my sister agreed we should go to the beach restaurant before they left. I got some cider, and a fish 'crumble' and was getting very happily tipsy until my brother in law pointed out it was low alcohol. Two musicians were playing – an older acoustic guitarist and a young guy playing a kind of thimble xylophone – it was really good and we all had a nice night. The sun set over the beach as we sat there and for a while my cold was forgotten.
In the morning, I got a taxi into St Malo. The taxi driver turned up impeccably dressed in a shirt which in England would only be worn in a upmarket nightclub and was wearing style glasses. His taxi was very swish and I decided that taxi driving in France is the way to go, unless it was his cover for some lucrative criminal activities. A tune was playing on the radio – 'Bonnie and Clyde' – it sounded great next to the rest of the garbage – I had to find out what it was when I got back – it was Brigitte Bardot and Serge Gainsbourg's classic.