DAVE:
Well, here it is…….. Glasgow weekend. Except this is Virtual Glasgow.
In this "reality" there is no lockdown, no corona-virus. No shortage of ladies or kebabs. Sporting events and even Ross Noble are options. Prisons are open to take in unruly English scum.
I'd like to invite you all to contribute to a segment of the weekend, each having a slot of a period as follows:
Dave – arrival
Martin – post Fri night report
Joe – post Sat daytime report
Mark – Sat night report
Leon – Sunday daytime
Pete – departure sequence, the trip home
And……….. we're off!
All arrived safely, the Settle/Carlisle crew manging red bull + coke on the way up. Dave arrives, having had a nice cup of tea on his train from Manchester.
Even Pete has made the trip (Burger King had a light bulb go down, so he came to replace the bulb on expenses). Pete is in a mega raring-to-go mood, now being off the leash and ready for action.
A group of scotch ladies get our attention outside the hotel – "they look very interesting" – says Leon. Maybe a project for later in the evening.
We meet initially in Joe's king sized room, then inn the local "Fighting Scotsman" pub. Looks rough, but we discussed some options for the next day.
Dave suggested the Cup Tea experience, see attached. For a good raucous time. Other ideas include Ross Noble concert, doing a load of exercise, and picking up as many ladies as possible. Pete seems in the mood for anything……
~
MARTIN:
And they're off …

Friday night the big one and Glasgow is willing to please.
Dave starts off on a charge with a young un, but then he realizes her mates are 14 years old …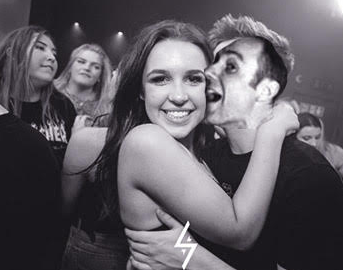 Joe knows it's his big night of the year so he plonks himself down next two two Glaswegian hotties.But the brunette thinks he's a bit over the top and tries to hide from him. In the meantime Rab's missus has latched on as she can tell he's a big spender …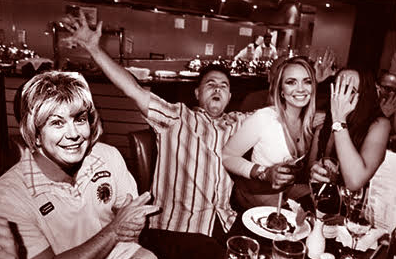 Leon thinks his best chance of pulling is to go in fancy dress as Elvis. But all he's pulled so far is a battered mars bar …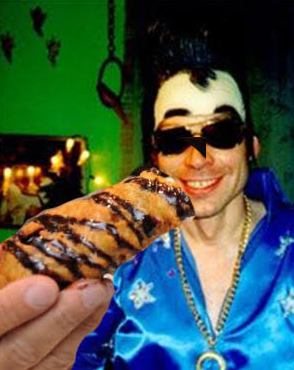 Martin's lost his suitcase on the train, probably stolen by those cider swilling corona infected types in the next seats.He decides his best look is to dress down and blend in with the crowds so he can get in the nightclubs alright …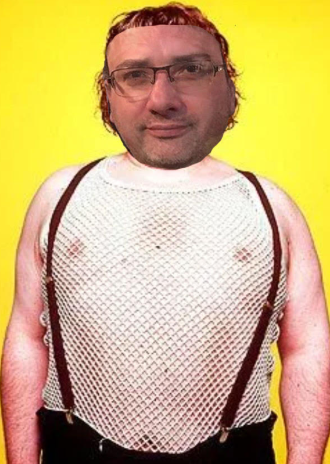 Mark and Pete are starting the weekend slow, they know that the tortoise always catches the hare.They find a nice quiet corner for a few warm up craft beers. It will be them that are winning later on!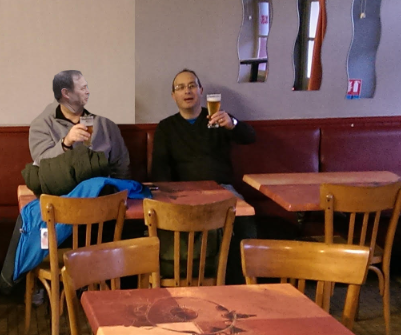 Mart's phone battery dies shortly after that so the rest is history!
~
JOE:
<WARNING> – <I had a glass or two of wine before writing this>
There is a theory that that there are many parallel universes, this is a report from one where we managed to get to Glasgow, and Covid-19 was on our tail. So, this is Saturday 9th May, and our party begins our first full day.

Breakfast
Breakfast started well. Dave, was still drunk from the night before, and continued as the previous night had ended, over bacon and eggs. Unfortunately, Covid-19 turned up in conversation: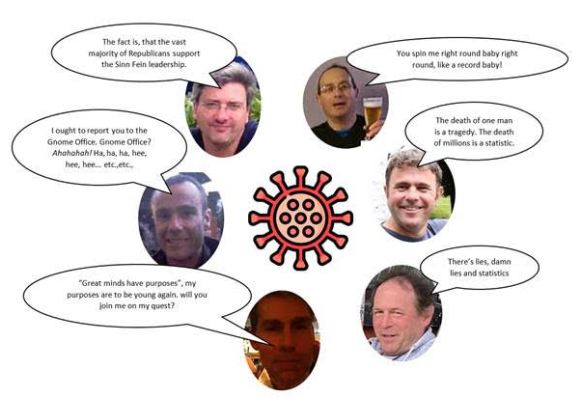 After Leon explained his quest, we explored the depths of our hotel basement (aka SPA) and found, predictably, the Fountain of Youth, hidden beneath the streets of Glasgow for centuries. After a quick dip we were suitably refreshed. We all enjoy its virtues. Mark, being the eldest, wants more, and remains a lot longer, regressing to a lot earlier age. Covis-19 turns up late, after feeling the need to talk to everyone else in the breakfast room.
Time for Culture
After yesterdays' tea room adventure, the gang are keen to visit some Glaswegian culture. So, off we all go, followed by Covid-19.

We visit the Kelvingrove Art gallery and the Riverside Museum, and admire the interiors and buildings of Charles Rennie Mackintosh. But, Covid-19 corners Mark and Martin, and mutates,  causing them to merge into one person.. they become.. wait for it.. .. …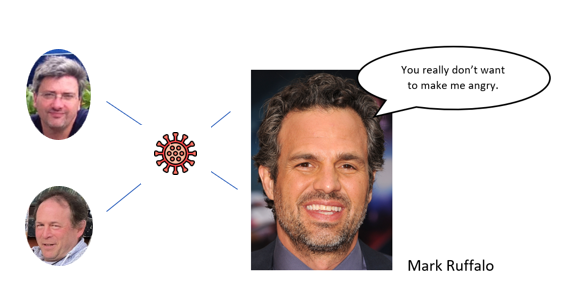 See what I did there? Clever Huh! And it solves the problem of having only 5 theatre tickets!
Next, we hit the 'West End' and 'Bryres Road' to do some trinket shopping, but Mark Ruffalo gets upset because his haggling skills are no match for the Scottish street merchants.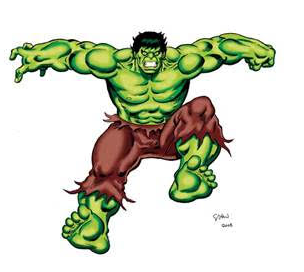 With a little bit of calm rest in Kelvingrove Park, we finally get to Sauchiehall Street for the first bar of the day, and it's cocktails!. Thankfully no Covid-19, but we do find Chloe-36, Sophia-32, Annabella-33, and Samantha-29 and Broomhilda-35! (Martin was more interested in Covid-19!). We were all a little out of practice (actually embarrassingly bad), Mark Ruffalo getting the most promising encounter.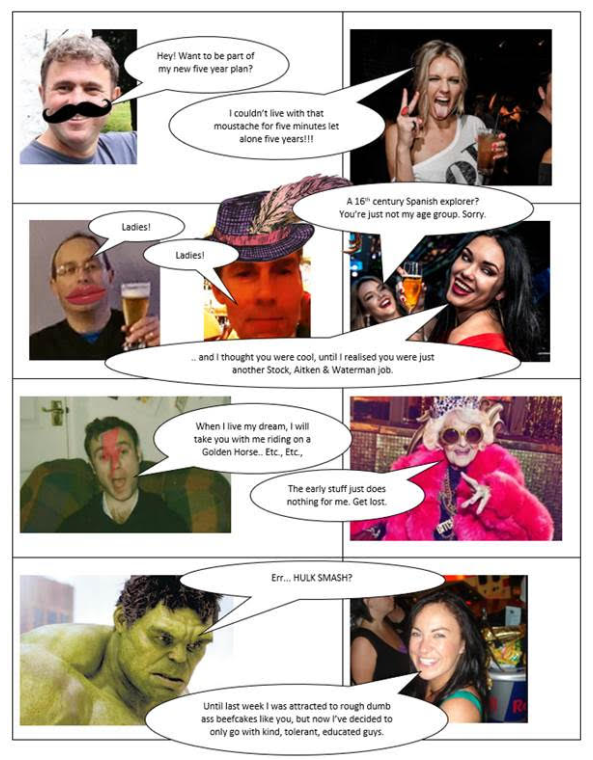 Oh,,, the Irony. (.. and the Irony is free, but sarcasm isn't, ironically!)
Back to the hotel for now, maybe another dip in the fountain of youth. Then over to Mark for the evening report…….
~
MARK:
Not worked out all of Joe's cartoons, so I'll go with:
Dave = Bowie.
Pete = Genghis Khan, launched the first biological act of war using plague-infested bodies as 5G was not available at the time.
Martin = The Governor of the Bank of England? Fingers on the purse strings!
Mark = Scientist
Leon = Explorer / charmer
Joe = Stalin (the joke dictator)
Covid-19
The virtual big Saturday night out in Glasgow.
Of course, Joe "Stalin" asks his usual question, does anyone know of any good jokes. And is prepared to send anyone that does not know a good joke to the gulags. Fortunately, we have tickets to a virtual Ross Noble. I hope that Ross will be amusing enough for Joe the joke dictator.
OK, but Ross is not Mrs Browns Boys says Joe. We survive Joe's purge.
There is a discussion about going for a virtual drink after Ross. Martin checks to see if this is a prudent and responsible choice. Fortunately, it is not his round, so OK.
And now for the highlight of the night, the fantastic culinary deep fried treats only found in Glasgow. The bonus is that no covid-19 could possibly be found in these delights.
Dave is initially hesitant but then he remembers that a Mars a day helps you work, rest and play. So definitely, the deep-fried Mars, and he will be OK for his planned run tomorrow.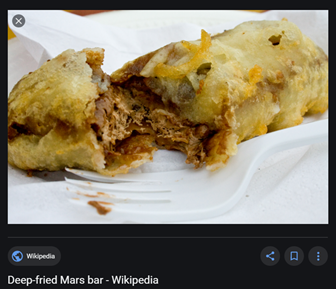 Joe remembers something about opium for the people, so orders the Opium.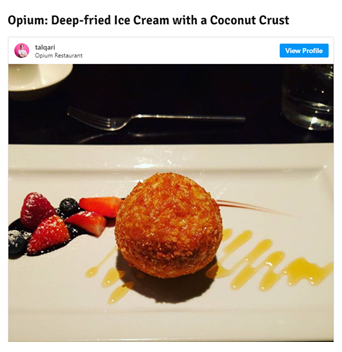 When it comes to good value there is nothing that beats pizza, so Martin goes for deep fried pizza (and chips)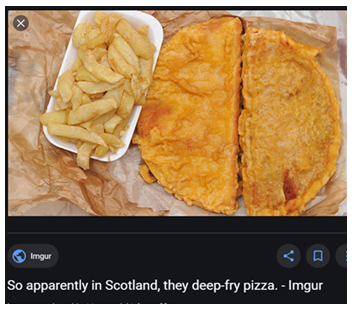 The Universe has been compared to a marshmallow, mainly full of nothing. So Mark goes for the marshmallow option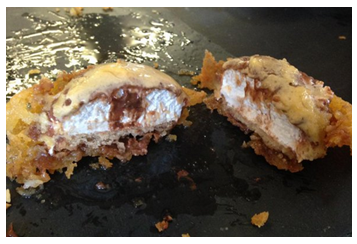 Leon, remembers from the past the Cadbury bunny

So it definitely is the deep fried Cadbury creme egg for Leon: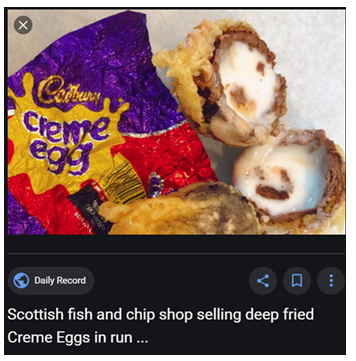 Pete believes that all this deep fried food is fictional and is all made up by the illuminati. So does not have anything.
So ends the night packed full of laughter, drink, and good, healthy, Scottish food.
~
LEON: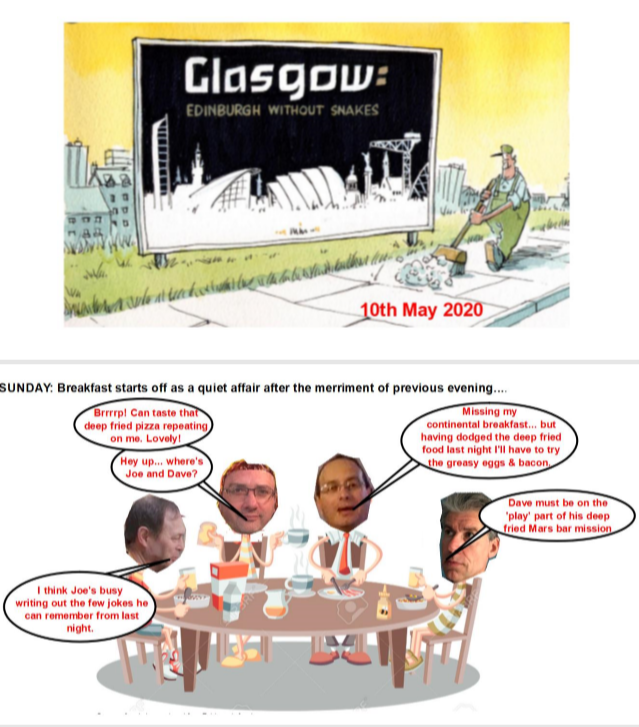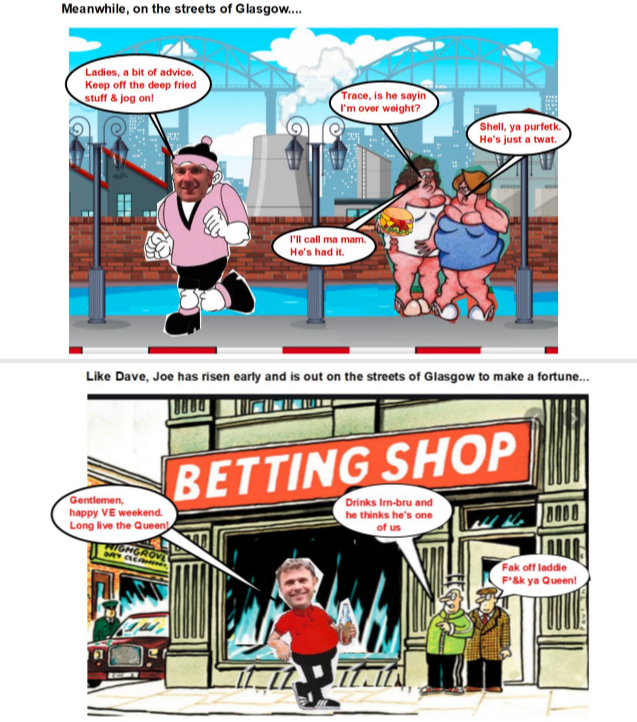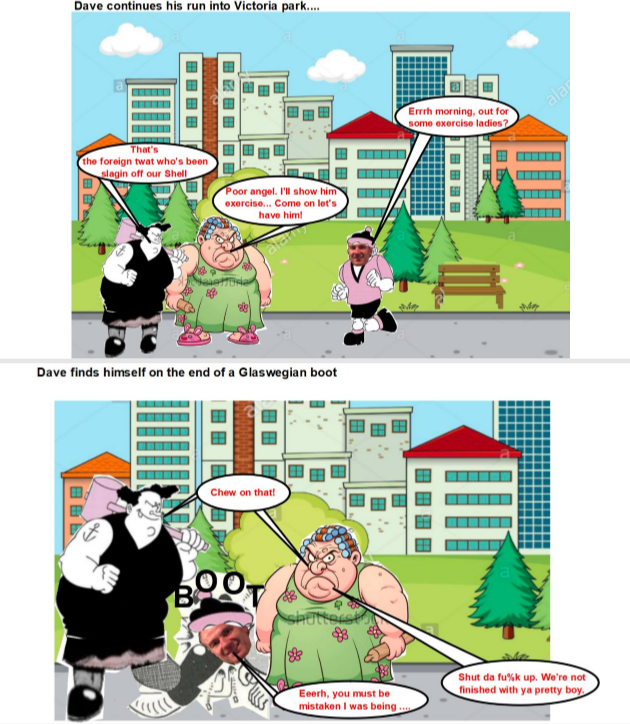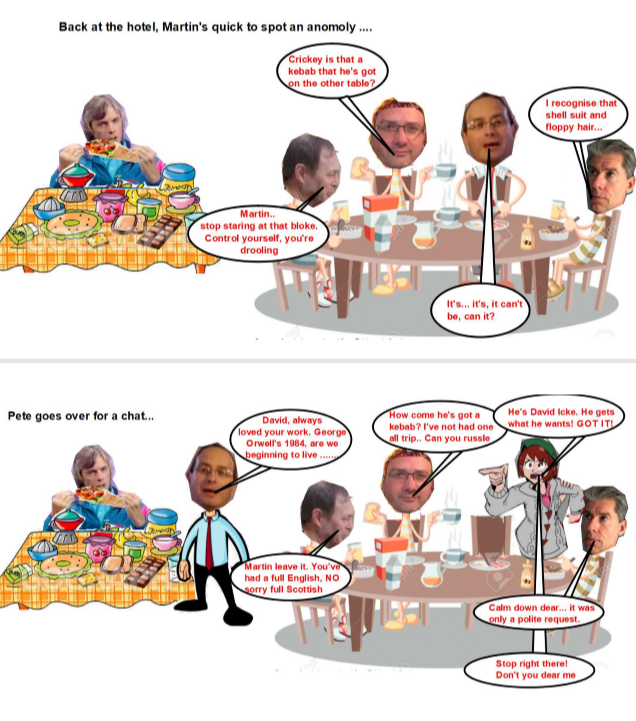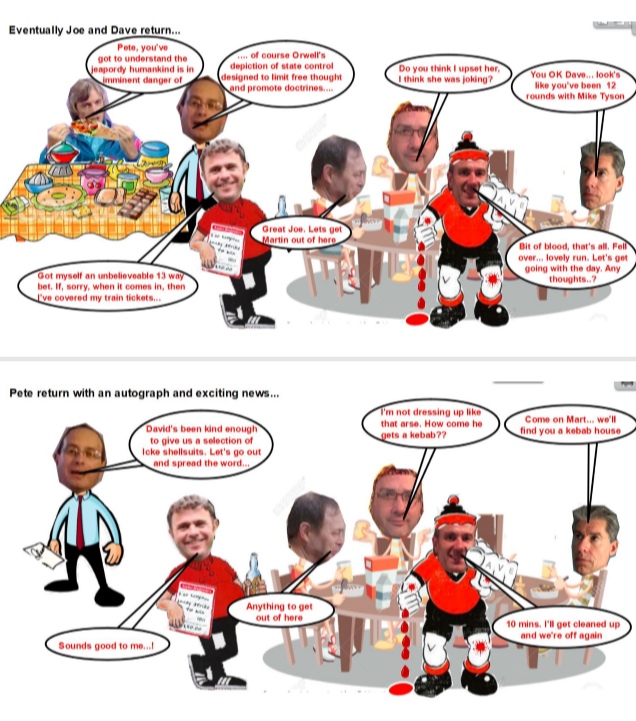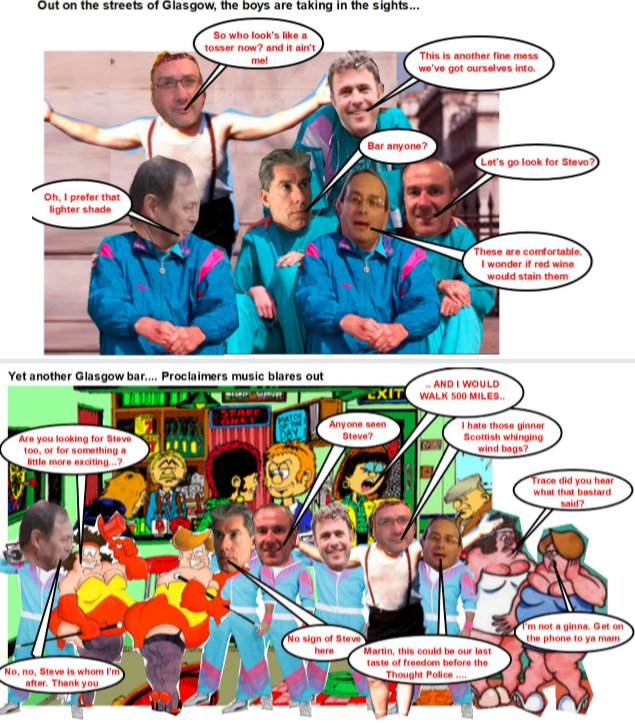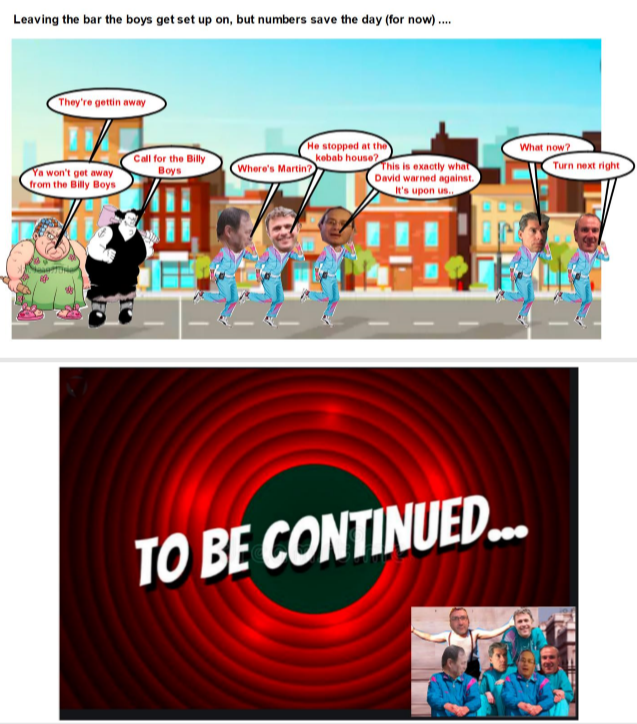 ~
PETE: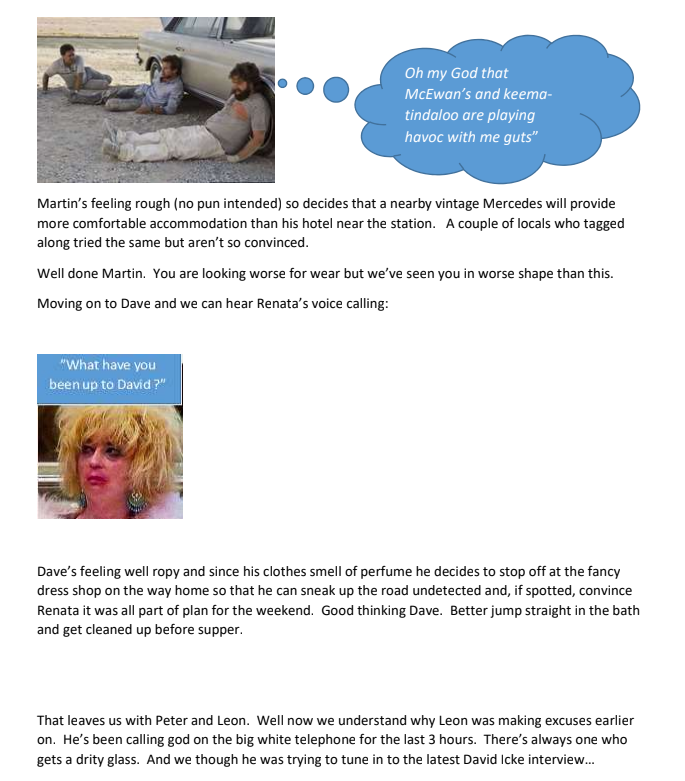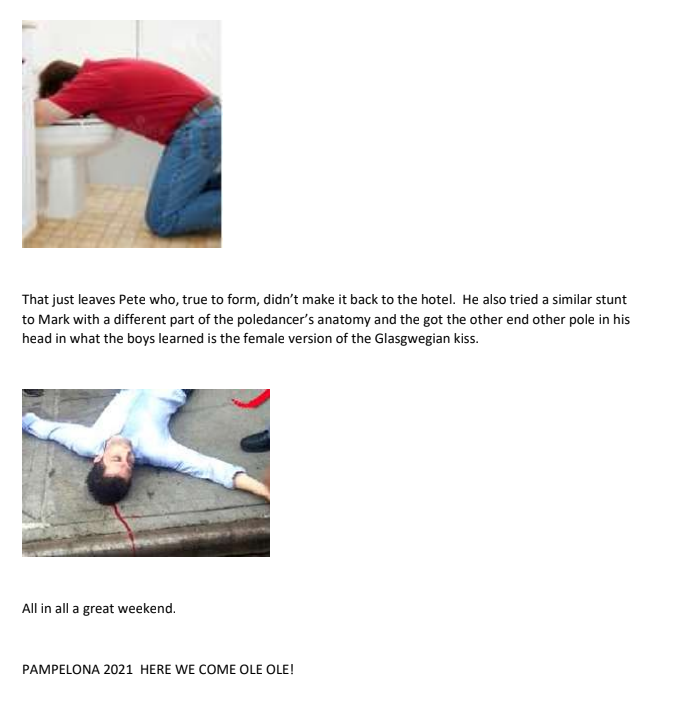 ~~